Stout Construction is proud to offer you the very best in products from Amerimax. The Alumawood products are the safest and most reliable in the patio cover industry. Alumawood is very light weight and is guarded against insect damage, paint chipping, burning and warping. There is a wide variety of colors and styles to choose from.  Alumawood patio covers also add a 

We also offer a great variety of patio rooms for you to choose from. A patio room can be a great escape or just an easy add on to your home.  Whether it be a new office space or a relaxing retreat for your family to enjoy. The grand windows create an open space to enjoy some quiet time with the splendor of the outdoors surrounding you. Patio rooms have many different styles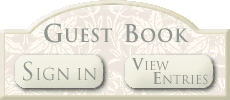 touch of class and style to your home that you can enjoy throughout the year. If it's raining, Stout Construction can offer you cover from the downpour. If it's sunny, we offer you shade and a peaceful retreat out of the heat where you can still enjoy the beauty of the outdoors. John Stout has been building beautiful patio covers all over the North State for many years.

and sizes, as well. At Stout Construction, we offer you the best customer service available, making sure that you are more than satisfied with the new addition to your home.

22199 Jones Valley Tr. 

Redding, CA 96003

Now you can enjoy two patio covers in one with the Equinox Louvered Roof. This solar powered system can transform from lattice to solid with the touch of a button. When closed, the Equinox Louvered Roof provides complete shade and protection from the rain. The louvers can also be positioned anywhere within their range of motion to achieve the desired amount of sunlight.